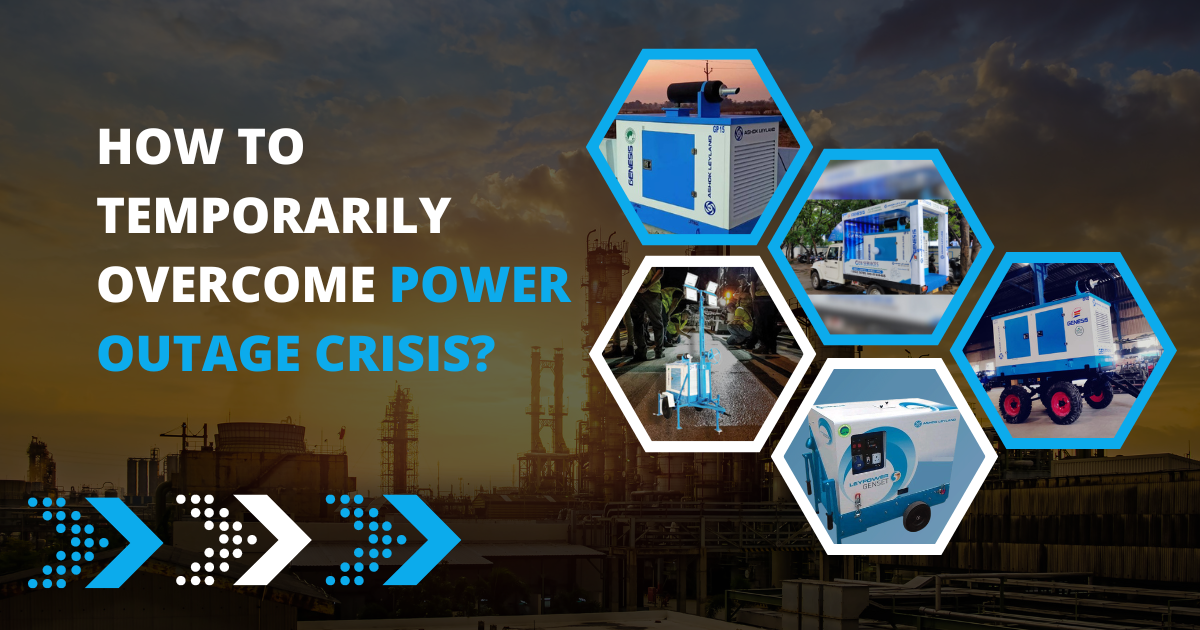 How to temporarily overcome power outage crisis?
Are daily power cuts leaving you and your business infuriated and helpless? Electricity outage is a concern that keeps walking hand in hand with urbanisation. Power disruption for thirty minutes to one hour is still manageable, but anything beyond is certainly painful, - for both families and industries.
Any temporary / long-term solution for power cuts?
Power cuts just take place abruptly, mostly without any prior notice leaving households, industries startled. Though it's not a concern as much as it is for production units that depend entirely on electricity to run machines and other equipment.
A solid elixir to all such power woes, is getting a best quality diesel generator , that too rent one. But wait.Before you make any judgement, consider some factors such as :
Duration of power cuts (on average).
Number of residents in the building.and appliances.
The nature and size of the workplace/ store or industry.
Once you have considered the above parameters, then approach the best company which deals with diesel generator rentals and place your requirements in front of them. Did you know that renting a diesel generator (DG set) has some amazing benefits :
Budget friendly diesel generators.
Secondly, if opting for long-term DG set rentals, then it is often cheaper than buying a new diesel generator.
You can pay according to the duration fixed (hours/ weeks)
Extra service and maintenance options when you choose to rent a diesel generator.
DG set rentals: the most popular option to win over power cuts
With new government policies targeting growth and employability, industries and corporates are gearing for growth. Not only is this about job opportunities, but also to meet the ever increasing demand of electricity for nonstop production of goods. Many regions in India face power crunch 5-6 times a day, bringing the production down by 10-12 %.
From factories to textile units, from offices to warehouses, electricity is a must to deliver the maximum business output.
For best and budget friendly diesel generator rentals, Gen Rentals : The leading diesel generator rental service provider in Hyderabad has helped businesses and societies achieve the best of the standby power. Call Gen Rentals on +919502246543 or visit www.genrentals.in.