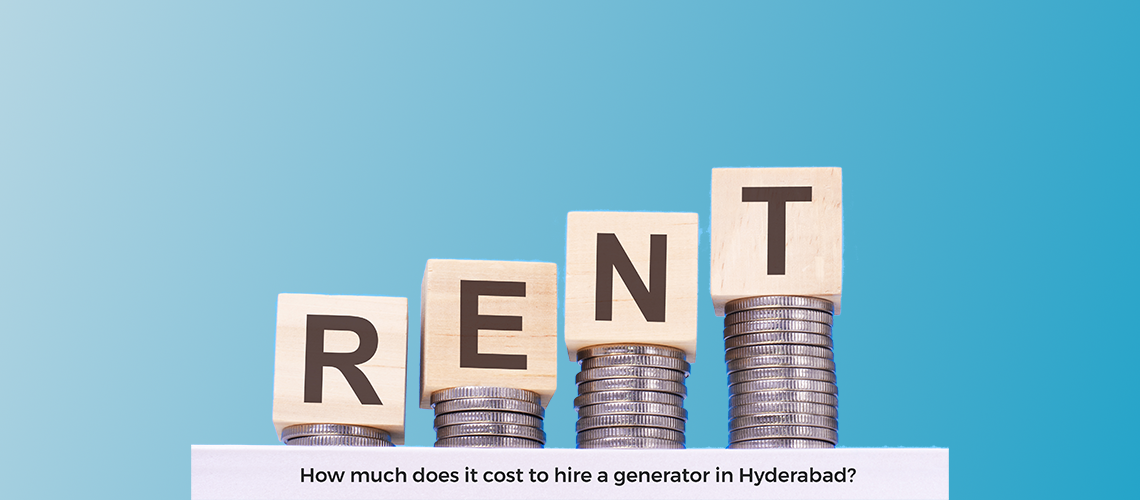 How much does it cost to hire a generator in Hyderabad?
There can be many reasons why an individual decides to rent a generator and we have already discussed its advantages in one of our blogs already. One of those advantages is that renting a generator is more economical than purchasing a new one, but that does not mean that renting a generator does not have any excessive cost involved. In this blog we will discuss certain insights that are usually involved when renting a generator so that clients can make better informed decisions.
When renting a generator the prices of the DG set can differ and are charged based on different aspects like time, capacity, type quality etc. Along with this the services provided by the company can also have some extra costs.
We shall discuss these factors in detail :-
Duration - The time or the duration you want to rent your generator will affect the amount that you are going to pay. Usually, generators are provided on hourly, monthly or even yearly basis and the price can vary as per the chosen tenure.
DG set type - There are multiple types of DG sets that are available in the market, like stationary, trolley/portable and tower light generators & each of these types have different use and utility. Hence they also come at different prices at the time of renting.
Capacity - As DG sets come in different types they also come in various power capacities. DG sets can have a power ranging from 10 KVA to 2250 KVA, when power requirement increases so does the price of that generator.
Service - When renting or even buying a generator, the company you buy it from provides you with some add-ons in the form of providing suitable service with it. it's not necessary that the company must provide these add-ons service but, it is also a good ethic to value your customers needs. Usually the transportation cost of delivering the generator for the installation can incur extra charges depending on the company's policies.