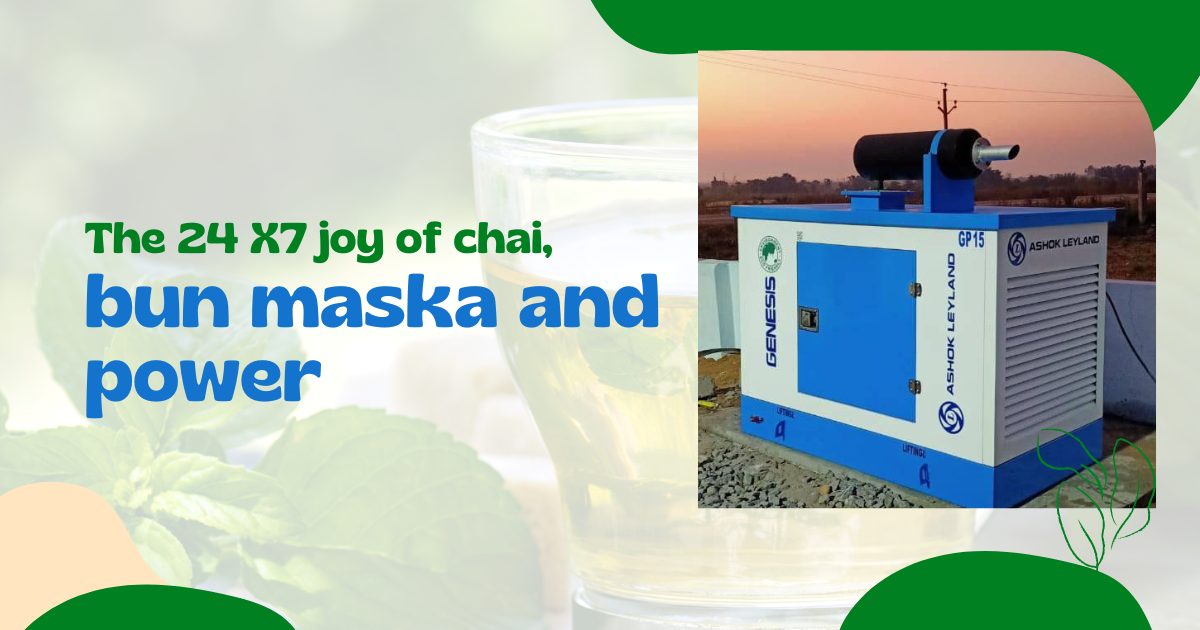 The 24X7 joy of chai, bun maska and power
The charm of Ramzan not only adds glitter and the festivity in the air, but it's also a fantastic opportunity for the business owners to welcome the much needed momentum during this period.
Even mid-sized stores benefit a lot
This is a narrative of Mastan, a restaurant and boutique store owner near Charminar, Hyderabad, who feels that he can now keep his famous restaurant open throughout night thus fulfilling the wish of the regular customers and new visitors, thanks to the initiative from the government.
He adds "It's not only about the festival, but also we as businessmen need to ensure that profits are on the cards."
Impression is important
The preparation and planning to commission the textile unit had begun approximately nine months prior to the festival, since the workshop experiences frequent power cuts, it becomes impossible to meet the gap between supply and demand. The solution to his grievance was not far away. Mastan, along with three other business owners clubbed hands, and after a week, the solution finally arrived at their workshop. They got a diesel generator on rent for their workshop, which has provided Masthan and their partners tremendous relief.
Similarly, happy with the performance of the DG set, he got a 5KVA diesel generator for his cafe & boutique, sufficient to run the business smoothly, without having to worry about power cuts. Having noticed Mastan, few other shop owners approached him & soon the glamour doubled when actually power cut was in place and the DG set made it look as if nothing had happened.
Raghav - owner of the traditional garment store near Medina, recalls how his business and sales got a hit due to irregular power cuts and the situation worsened during the weekends when visitors flock the area in large numbers. Today, Raghav is more than happy to have got a DG set placed on a rental basis, which according to him was budget friendly.
Your answer to power cuts lies here
As a shop or store owner, you must have had such bitter experiences during unaccounted power cuts and wished there was some way out. There are very few people around who would motivate and feel for you. We are among those. Let your cafe, restaurant or enterprise grow on a next level with Gen Rentals.
Gen Rentals - The leading budget friendly equipment / diesel generator rental company in Hyderabad, caters to the requirement of standby power for all sector such :
Textiles
Retail stores
Supermarkets
Cafe/shop
Boutique …. & more
Best diesel generators for rent at best prices. Reach Gen Rentals on +919502246543 or visit www.genrentals.in. for more details.