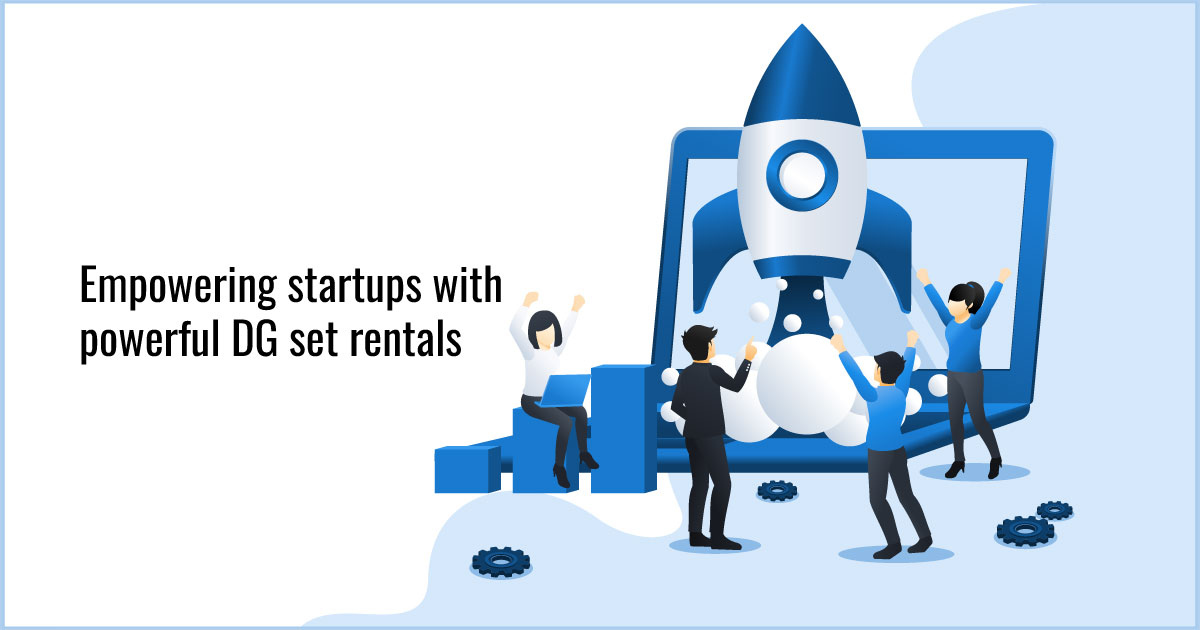 Empowering startups with powerful DG set rentals
Welcoming all our active and new readers to another interesting piece of writing. Presenting you with informative subjects is our constant endeavour and we hope you get an opportunity to relate it daily life with such an engaging presentation.
The need for budget free standby power - How did it all begin ?
This is a story of a young brilliant graduate from Hyderabad, who along with the team of his 3 batchmates came up with the idea of serving the needy, by opening a little school (care centre) for the specially abled children. Not only did they plan to launch the school but also set up a hygienic cafeteria for the children. Their dream turned into reality. Admissions picked up pace, the atmosphere was loaded with laughter and smiles in the air.
A perfect coordination between the founders, teachers and children began blossoming vividly, even though hurdles often welcome them every now and then.
There were 3 different classrooms with amenities such as two tube lights per class room, a ceiling fan. One primary classroom had a facility for the projector where short films and cartoons could be shown to the children once a week. One fine Saturday during the picture screening there was a power cut that lasted two hours. It was equally harrowing for teachers and children.
Every now and then frequent power cuts posed a huge challenge. As a startup, Kumar's objective was to minimise expenditure, maximise savings in every possible manner, even though their balance sheet looked promising.
Standby power on rentals- making a difference
On a fine Monday morning Kumar along with one of his friends started checking out the possibilities for combating power outages, but were not quite satisfied with the results. After a few days, Kumar receives a call back from one of the diesel generator power rental companies in Hyderabad named Gen Rentals.
For Kumar and his team it was a game changer, when Gen Rentals gave them the best options for standby power on rent. Greatly satisfied by the fee structure , they finally got the best DG set on rent for their school. What was more assuring was that Kumar was told that the the periodic visits and maintenance would be taken care off and that as a DG set rental company.
Now, children and teachers never have to worry about power cuts. Been over a year now and they don't even regret it, even for a day. Startups primarily focus on profits. If Kumar and his team can make a wise decision to save more by renting, then why can't you? Gen Rentals can be reached on +919246275543 or genrentals.in.
Thanking all readers who actively participated in this special column. Hope you had something to learn and take away. Stay tuned for more.